Bay Area Comfort Solutions is a family owned and operated heating & air business with over 22 years of experience. We love what we do, and our customers are our #1 priority. Day after day we strive to deliver the ultimate home comfort experience and dedicated service to our beloved customers.
We serve the heating & air conditioning needs of Oakley, CA, Brentwood, CA, Pinole, CA, Hercules, CA and Concord, CA.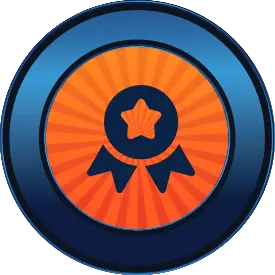 WORRY-FREE WARRANTIES
Up to Ten Year Parts & Labor Warranties on Select Systems! You can rest easy with the "can't write a check for 10 year plan!" available on select systems. Rest easy knowing you won't have to write another check.
OUR
GUARANTEE
We take your comfort seriously and we believe you should only pay for a job well done. Our service work comes with the Bay Area Comfort Solutions guarantee: If We Can't Fix It, It's Free!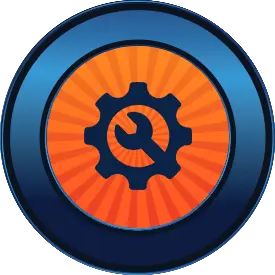 OUTSTANDING SERVICE
We are a dedicated, family owned and operated team of air conditioning experts. With over 22 years of experience and a small, dedicated team you'll get the dedication you deserve at the prices you deserve.
FINANCING
options
Our unique financing solutions enable our customers to make affordable monthly payments on new systems rather than paying the full price up front. We'll meet you where you're at - we can work with any budget! ‍*Subject to credit approval
Abby L.
Mike did a great job on our furnace. He gave me a quick diagnosis of the problem and a fair price. He did a quick job and made sure to let us know the year's warranty. Would highly recommend it.
M N.
We had Mike Stanton with Bay Area Comfort Solutions give us a bid after several other bids in our area. We found Mike and Jon to be efficient, professional, and knowledgeable. He answered all my questions and explained my options. He gave me time to make decisions without pressure. I have recommended him to all my …
Nick G.
Absolutely the best. Professional, punctual, and reliable. Not to mention honesty. These guys rock. My family thinks of you guys so much. Stay cool.
Kip W.
New furnace installation. Fast, excellent work at a good price. Very personal service from Michael and direct, clear answers to all my questions. I strongly recommend this company and I will certainly go back to them if I have any future heating/cooling needs.
Larry A.
Mike replaced all the ducts in my house and did an awesome job! It was a 2-day project and he was detailed and concise. He will be the only person I will use for any HVAC-related projects for my home. Thanks, Mike!!!!
Jeremy S.
We called Mike to take a look at our furnace and talked to him about the problems we decided to replace it. Mike answered all our questions and did a great job replacing the furnace and re-doing all our ducts. The crawl space was a mess before but not any more thanks to Mike. He was …
Andrea N.
These guys are awesome. We had them replace our heater and are very happy with the service. Very professional and easy to work with. They explained everything and they were very knowledgeable. Highly recommended.
Audra K.
Mike and Dustin did a fantastic job! Their workmanship was excellent and they were very conscientious about cleaning up. They were reasonably priced and really nice to work with. I highly recommend this company!!!
Skip S.
Mike provides exceptional work, knowledge and offers pricing that will beat any HVAC competitor. I received quotes and estimates for my two jobs ranging from 4 hours and up to $500 in costs. He completed the two tasks in less than 45 minutes and at a nominal price. I cannot think of anyone I'd recommend than …
Edde T.
I don't usually do reviews but compelled to write one. This guy is for real, knows his stuff, and w/ excellent follow-through. Goes above & beyond service. Highly recommend Mike for your heating or a/c service. Will definitely contact him again such as vent cleaning.
Mark E.
Had a dryer vent that needed to be rerouted. Mike and his team got here exactly on time, did an awesome job – in and out fast and professionally- and at a reasonable price. Highly recommended.
Nick C.
Home Furnace wasn't working. It was 58*F in my home, the day after Super Bowl Sunday. I called Mike Stanton with Bay Area Comfort Solutions at 10:30 am, at my home to troubleshoot my nonworking furnace at 11:00 am. Mike and Dustin found the problem (blower and induction motor) gathered parts by 1:00 pm installed and …
Tim T.
We had to have 1952 furnace replaced. We received several bids and went with those we thought were reasonably priced and professional. Bay Area Comfort not only met our expectations but exceeded them. He was prompt and very professional. This was a 2-day job and on both days you had no idea he'd even been there. …
Jess B.
Mike was quick to respond, on time and clear about the work that needed to be done. He explained everything in a way I could understand and you the time to make sure I understand what he was doing. He was priced very well for the great service I received. My entire system was repaired in …
T S.
Excellent response and a clear explanation of what needed to be fixed on our heating system. Work was done very quickly and efficiently. Both great work and great customer service.
Rick M.
This company is awesome. I had an issue with my system and the owner came out himself diagnosed the problem and got me up and running within an hour. He gave me useful information and things that should be replaced long-term however he did not try to upsell me. I appreciate the honesty in a company …
Luis B.
Great guys! They responded quickly to my call during a heatwave and fixed our AC the next day. Sorry, I didn't catch their names but will definitely call them again to maintain our furnace and AC.
Sheri T.
Best customer service I have ever experienced. I have a complicated heating/cooling system and Mike knew exactly how to fix my air conditioning problem. He was prompt, knowledgeable, and went out of his way to help me quickly. I highly recommend Bay Area Comfort Solutions.
Jennifer L.
My fan wouldn't shut off and BACS was able to come to my house to diagnose the problem the same day and offer a quote. The transformer and board needed to be replaced which was done the next day. I didn't know this at the time but, they are 24/7 M-F and also have weekend hours …
Missy G.
Being new to California it's hard to know who to call or trust when you need a service done. We sent a couple of requests on Yelp this morning for AC repair. Mike responded immediately and was going to be in our area so he was able to come by on the same day! He was …
Denel B.
Our furnace went out on a weekend. No heat at the coldest time of the year. I searched for someone local here on Yelp and found Bay Area Comfort solutions. I sent an online service request not during business hours and to my surprise received an immediate response from the owner, Mike. Mike managed to get …
Patricia F.
I know we all have mixed experiences with contractors etc. Trust me as a homeowner I've had some real flakes.. But I found Mike and his company fair and prompt. December was cold and I had family visiting. Was great he scheduled me in. Who likes to have to buy a whole new furnace after only …
Steven A.
Finally found a good honest HVAC/Heater company. Mike was very responsive, and went out of his way to squeeze us into our schedule and make sure we stay warm for the holidays. Our heater went out and he came right away to take a look. Didn't try to upsell anything and was honest in his service …
Brandon C.
We had Mike come out to give us an estimate We found him to be on-time professional and very informative about various options to best fit our needs and budget. My wife and I were certainly surprised by the amount of information he had and because of that, he was able to put together a system …
Shawn Greene D.
I needed to get general information about the cost of installing new central heat (and possibly air). I called Bay Area Comfort Solutions and got excellent service — even though I'm not even a customer. Mike was easy to understand, offered a couple of suggestions for potential options, and estimated a reasonable price. Thank you, Mike!!!
Jackie C.
If you're looking for an honest bid, quality work & a friendly, knowledge person then definitely give Mike a call!! We appreciated his honest opinion & work ethic! Comfort Solutions, you've gained a life long customer!
Quintin T.
They are the best and do great work 👍🏼 they had my AC done and running in no time give them a call!
GT E.
Mike's company has come out to upgrade two different thermostats. Mike came out the second time and he even put spackle on a small existing hole in the wall next to the thermostat, since he already had the spackle out. Pretty funny and nice.